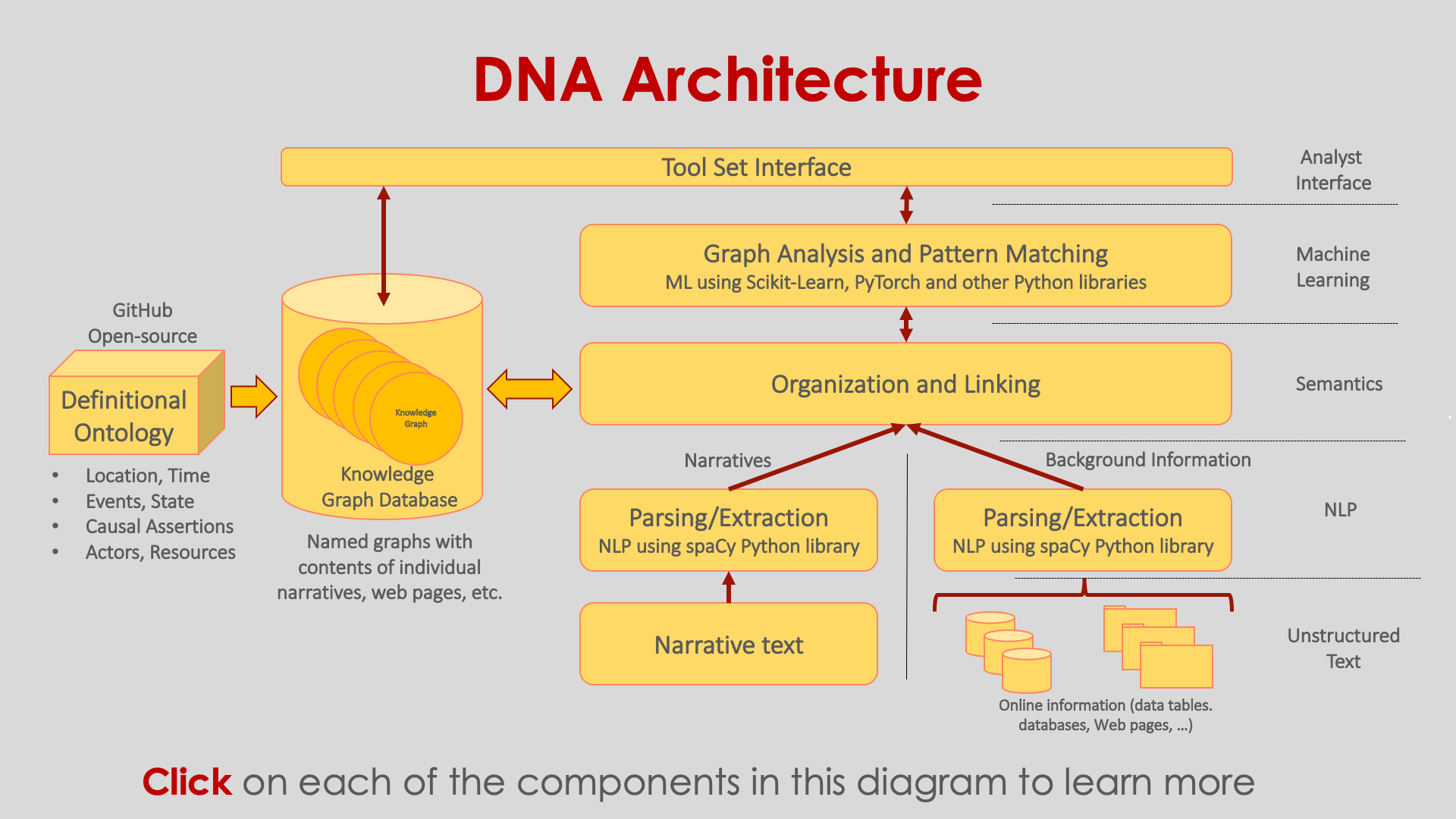 OntoInsights LLC employs the latest advances in machine learning and semantic technologies in the automated ingestion and analysis of narratives written in natural language. Our Deep Narrative Analysis (DNAtm) architecture is unique in its ability to seamlessly link deep information embedded in narratives to a diverse array of sources including newsfeeds, climate and weather data, and more.
DNA architecture consists of five layers and a knowledge graph database. Starting at the top is the Human Interface layer to enable interaction with non-technical users. The next layer is where machine learning and pattern analysis takes place. Going further down the architectural stack, there is the organization and linking layer, where much of the semantic processing is done utilizing the knowledge graph. Finally, at the bottom of the stack there are two layers, ingestion of unstructured text and NLP (natural language processing). This is where narratives are encoded and processed (on the left) and (on the right) intake and processing occurs of a broad range of web-based and other sources of contextual information.
Click on each of the components in the architectural diagram above to learn more about our technology.